Some changes are afoot in the way TBF tixs will be sold this year. Notably a pre-registration to combat scalpers.
More info here: On-Sale Info — Planet Bluegrass • Colorado Music Festivals & Concerts • Lyons, CO
Key Dates: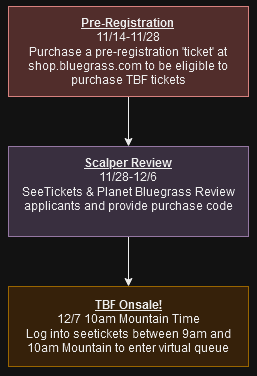 I think the move to prevent scalpers from accessing tickets is great!